Description & details
The iconic Laureen ankle boots are the ultimate rock-style boots. This black leather version is adorned with the brand's signature chain and mini ZV charms and wings. Timeless shoes to wear season after season.

- Zadig&Voltaire women's Laureen black leather ankle boots
- Adjustable buckle strap
- Chains with charms
- Bootstrap at the back
- Made in Portugal. - Leather sole - Model made in Portugal.
Heel height: 3 cm
Composition & care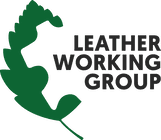 Zadig&Voltaire products support sustainable leather manufacturing through the Leather Working Group
100% LAMBSKIN
The Leather Working Group/LWG is a membership organization comprised of brands, suppliers, leather manufacturers and other stakeholders within the leather manufacturing industry. The group has developed an auditing program which certifies leather manufacturing facilities based on their environmental compliance and performance capabilities
Do not expose your item to a source of heat or to sunlight for a prolonged period. In the event of accidental exposure to water, leave your item to dry at room temperature, away from direct light. Brush your shoes after every wear and let them rest as much as possible between each wear, with shoetrees inside them to let them breathe and to maintain their shape. To maintain the shine of your smooth or grained leather item, use a leather cream or polish.
Product code: SWCT00003_NOIR